Home
›
The Bridge
Mistress Of The Mirror - 10 pack joy!
=GBP= Bear
✭✭✭
So... I'd been looking at this weeks event with some interest and for a massive whole 8 hours or so, I'd been debating whether it was worth trying for Emperor Georgiou or not...
Woke up this morning, doing my dailies, I went for it - big time.
Hit up the 2x Emperor Georgiou deal with the 10x Event packs and all the other stuff that comes with...
I was in the right mood so I jumped straight onto the DYC to get Philippa up to 3/5 and equipped to Lvl 50.
Then I started opening the packs...
Festive Troi! Not a bad start...
Sweet! There's my 4th star for the Emperor! and
two
Beholds.. Wesley went straight out the airlock because it's, well... Wesley, but Resistance Shakaar wanted a 2nd star, so...
Ahhh - Dixon's already finished in my crew, but the BeGold was a tricky one... Opted for Assimilated Torres to make her my new top engineer!
Awesome! 5th star for Emperor Philippa! (starting to worry I may get a 6th and will have to consider airlocking my 1st Legendary!!) And another BeGold! AOS Crusher, welcome on board - new #3 Medic.
Dixon again - no problem. Took the Gorn in the Behold as he's in the cryo collections.
Festive Troi #2! Thank you very much!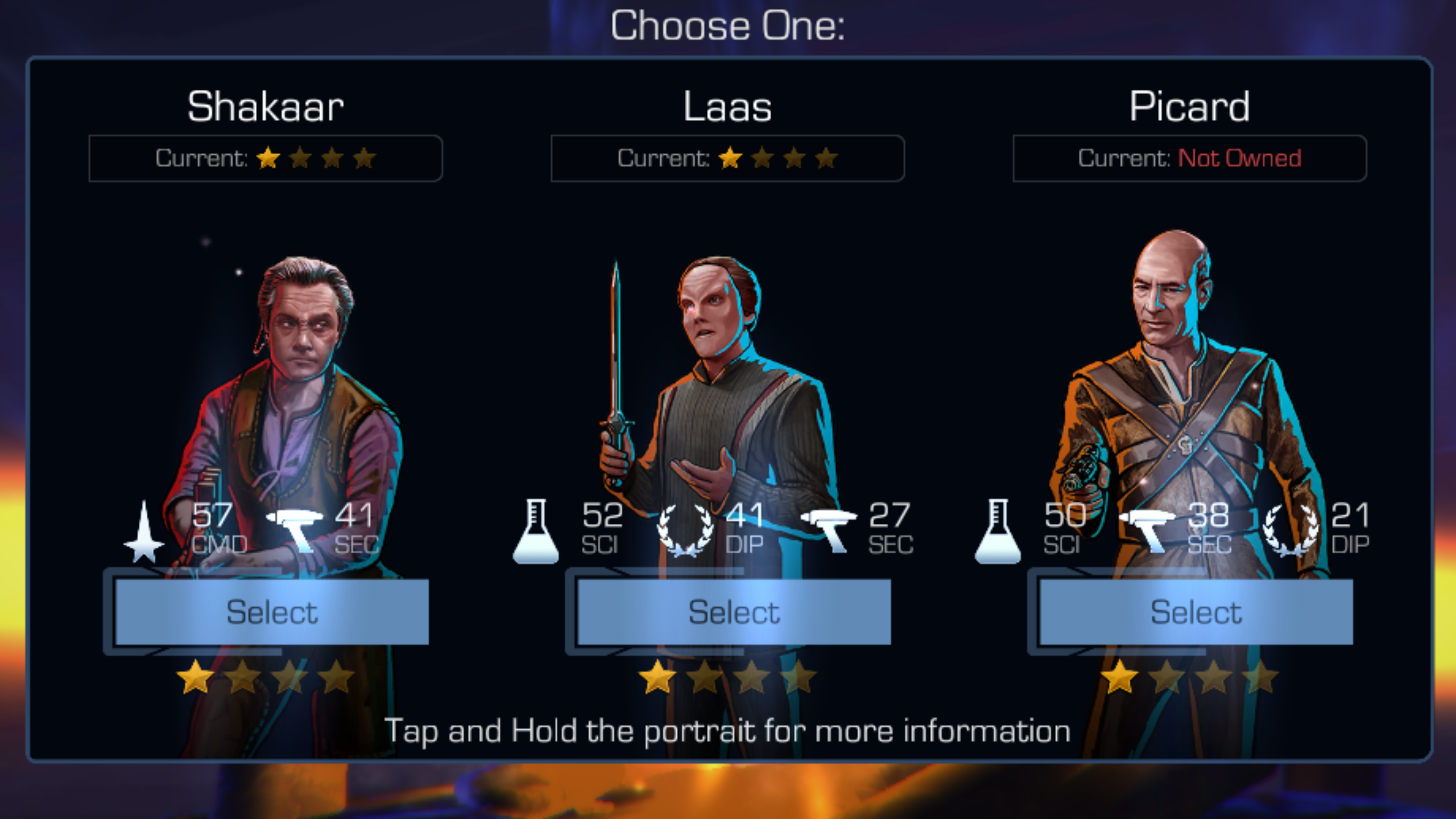 Another Dixon Hill, another Behold, another Shakaar! Keep 'em coming!
Festive Troi #3! Another Behold! - took Tomalak for the cryo collection.
Dixon Hill again! But another BeGold! Difficult one for me. I wanted Mirror Spock, but wanted Seven more! Kurros was a useful addition though...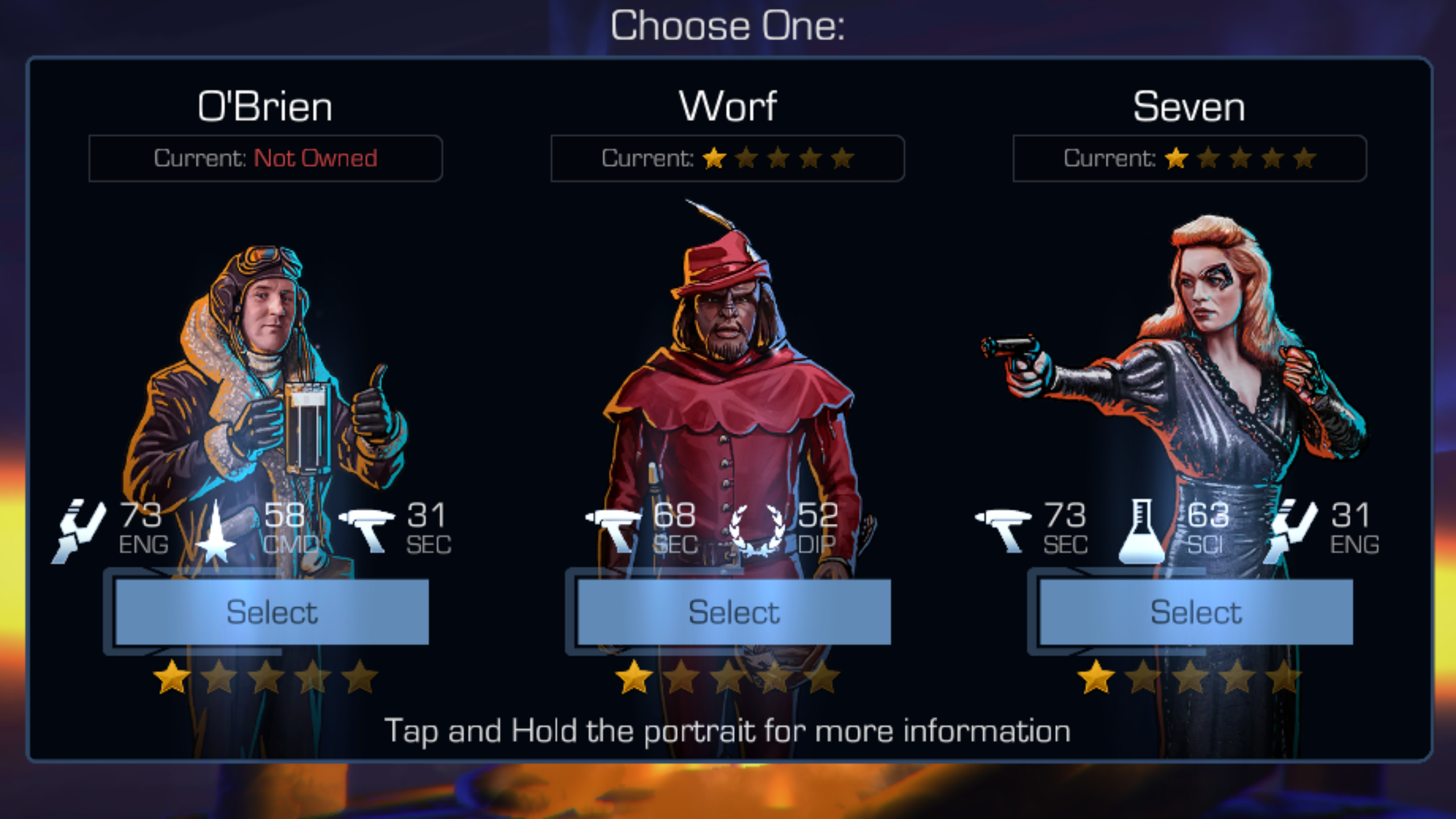 The BeGold popped up first! What to do? Add a 2nd star to my new Seven De Neuf? Give Red Worf another star? Nope. Took RAF O'Brien to boost my engineering team and the cryo collection... Another Dixon Hill? More honour... and finally - the last star for Festive Troi. Can't complain about that!
That was a busy morning! 5 new Legendaries, one already FF'd! Another FF'd new Super Rare Event Crew and a few useful additions to other Super Rares in the crew... A nice big bowl of Dilithium to keep me amused for a few days... Oh, and my purchase took me to VIP 14, so another 20 crew slots appeared as well! Time for breakfast after all this excitement, I think!