Home
›
Engineering Room
Ship stat card popping up at beginning of battle (reproducible)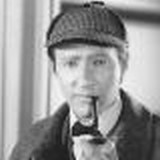 Data1001
✭✭✭✭✭
Kinda surprised, but I don't recall ever seeing anyone mention this in the forum before. For many months, I'd wondered what the deal was with the stat cards popping up at the start of battles, so I finally posed the question to my fleetmates. One of them thought it was due to that being the last skill activated in the previous battle. During the last Skirmish event, I decided to test that out, and came to the conclusion that that was definitely the reason. When you activate a ship skill or crew battle station at the exact moment a battle ends, that particular stat card will pop up at the beginning of the next battle.
As mentioned in the subject of this thread, this is
technically
reproducible — although it's very difficult to do so, because the timing must be absolutely precise. However, if you take 30-60 minutes and make a mental note of the final skill activated in a battle, you will see it happen several times, most likely (especially if you are making an attempt to "force" the issue, by trying to tap an activation right as the battle is ending
).
I'm fairly certain this happens in the Arena, as well, since that's where I first started noticing those cards popping up — but I've only done the test in Skirmishes, where it's much easier, since you have a lot more ship battles to compare.
Here are three examples from my last 45 minutes or so of this event. In all cases, the stat cards correspond to their respective battle station or ship skill being activated at the exact moment the previous battle ended.


Could you please continue the petty bickering? I find it most intriguing.
~ Data, ST:TNG "Haven"