Home
›
The Bridge
Busy morning opening Event packs!
=GBP= Bear
✭✭✭
Ok - I couldn't resist going for the 2x Tucker deal - his Engineering skills aren't too shabby, making him my #2 place Engineer now... What I wasn't expecting were the extras!
Well, here we go...
1st pack opened.
Already had Klaa immortalised, so - honour...
Pack 2
Nice! Here's Tucker!
Pack 3
1st Behold - took Crusher.
And there's my 1st Q...
Pack 4
Sweet! Another Tucker!
Pack 5
Klaa again. And Klaa-ng went the airlock door...
Pack 6
Ahh, Mr Tucker. Right this way. Come join the others...
Pack 7
Tucker again! Sometimes the placecard does this when I've had a few of the same..
Pack 8
1st Behold gave me the last Odo I needed - nice.
2nd Behold put a 3rd star on Janeway for me...
And another Q.
Pack 9 - this one surprised me somewhat!
1st Behold was an extra star for Lily,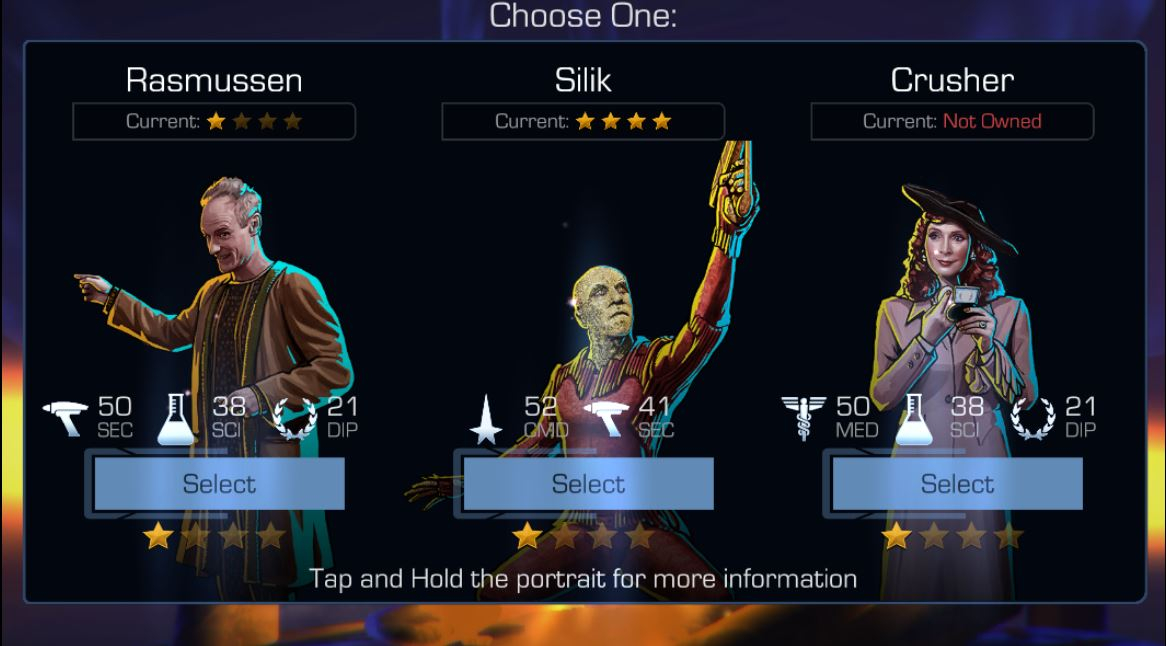 2nd Behold introduced Doc Crusher to the crew. (Might as well, I thought, as she's the monthly reward as well and
Max Headroom
, sorry... Rasmussen was heading for the door anyway.) Plus Doc Crusher is in the Cryo rewards as well...
And then the last two opened. TWO Legendary Event cards in one pack? Thank you RNGesus!
And finally, Pack 10...
3rd Q plus honour...
So, just from the packs alone I had the first 2x Tuckers from the deal, then 6 dropped from packs. Laziness then kicked in and I DYC'd the deal to get my items up to Lvl 50...
So right this minute I have a Lvl 90 5/5 Black-eyed Tucker and a Lvl 40 Black-eyed Tucker at 4/5... Should make the event run a bit easier!