Home
›
Engineering Room
Forum is messed up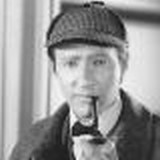 Data1001
✭✭✭✭✭
I sort the forum by "Recent Discussions" and select "Following" (to only show threads from the sub-forums I follow. I have had it set up this way since the beginning of this new forum software. I visit the forum daily. Today is the first time I've run into this issue: when clicking on a thread, then using the back button to return to the Recent Discussions page, what has always happened is that the thread I just opened is now marked as read. Now, today, it is not marked as read — however, if I refresh the page, it then becomes marked as read.

I've cleared site cookies, logged out and relogged in, cleared my browser cache, restarted it... even tried it in a different browser (main browser is Firefox, but also opened it in Chrome), and the problems remain.

Kind of annoying.


Could you please continue the petty bickering? I find it most intriguing.
~ Data, ST:TNG "Haven"