Home
›
Engineering Room
Major Galaxy event bug

<TGE> Darxide
✭✭✭✭
I was busy working at the event and suddenly this happens: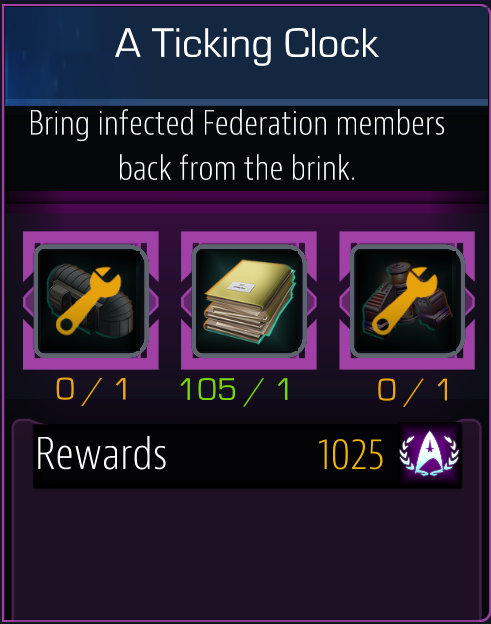 The game had crafted the maximum number possible of that particular item. It cost me 210x 0* Isolinear Chips, 105x 1* Power Cell, 105x 1* Neutron Microscope, and 105x 0* Flux Coupler. It is
NOT NORMALLY POSSIBLE
to craft more than one of an event item. If you already have one, the game prevents another from being crafted, probably for this specific reason.
The loss of these items is calculated at about 1500 chrons using Wiki data.
There is NO WAY that I can use all of these event items before the event is over so all of the materials will have gone to waste. That particular item has been acting strangely all event for me. When crafting it, I'd get the crafting animation you normally see with equipment (all of the components move one by one into the center) which is normally absent in crafting event items. Also, Warship Chakotay was always automatically slotted for that item without me having to select him. I've already submitted a ticket for compensation, but this bug should be fixed.