Home
›
Engineering Room
Faction VP rewards going down? (Android)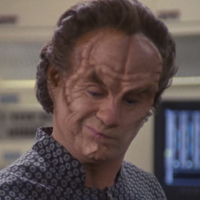 Veterinary Phlox
✭✭✭✭
On two occasions the listed (and received) VP rewards on faction missions for this event have gone down for me. Right after I started making 2750 VP a mission it dropped to 2250, and then a little later it dropped to 1800. I've since crawled back up to 2250, but I've never seen this before and I'm pretty sure it's a bug.
There's not much I can offer in terms of repro steps, unfortunately:
Android (Pixel 3)

4 Shuttles

On a lark, I decided to open 5 missions of each faction from the get go to see what would happen. All 15 were successful, and the next batch I opened were all 3 hour missions. (I can't remember the VP cost, but presumably 1200).

It's probably just RNG, but I've had atrocious luck on this event, with a number of 75%+ successes failing. Sometimes your luck is just bad, last Faction event I had incredibly good luck. So I don't think this matters, but I figure with so little to go on I might as well mention everything that's stood out.
I'm not looking for recompense. I'm on track for B-4's gold outfit, which is all I really want. And it's taken minimal extra effort on my part. I just want to report the problem.
Six degrees in Inter-species Veterinary Medicine. Treating all manner of critters, from Tribbles to Humans.