Home
›
Strange New Worlds
For anyone worried (or happy) that DSC may be canceled, chew on this…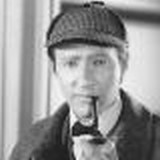 Data1001
✭✭✭✭✭
Discovery helps set a new record for All Access

Today CBS All Access announced that the second season premiere of Star Trek: Discovery and the AFC championship game drove a record-breaking weekend for the streaming service. According to CBS, All Access added more subscribers in a single weekend than ever before, eclipsing the previous record set during the 2017 series premiere of Star Trek: Discovery by 72%. In addition, the weekend also set a new record for unique viewers.

[...]

Media analyst shows strong demand for Discovery premiere

Streaming services are generally not included in standard TV ratings, and most, including CBS, don't tend to release specific viewership figures. However, media analysis company Parrot Analytics tracks interest in TV shows using their own (rather opaque) proprietary metric of "demand impressions" tracking search, social media, and other factors. And by their measurements, Star Trek: Discovery ranked 5th last week for digital originals in the USA.
Above quotes taken from this article:
https://trekmovie.com/2019/01/22/cbs-all-access-has-record-breaking-weekend-fueled-by-star-trek-discovery-season-2-premiere/


Could you please continue the petty bickering? I find it most intriguing.
~ Data, ST:TNG "Haven"