Home
›
The Bridge
3 minutes into the event...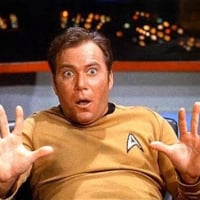 Bluebeard1
✭✭✭✭✭
After sending out my first few shuttles I thought I'd have a giggle and check my rank with my 8 VP. I expected to be somewhere near the top because I had made a quick start, but I was given a surprise...
My rank was in the 5000's.
But my point, how could a player get 2500+ points in the first 3 minutes? Are they just spending dilithium like crazy, or is there something I'm missing? I could understand a player having more than 8 points by releasing extra shuttles at the starts etc, but so much extra seems beyond extreme.
note: I am aware that my timer shows 4 minutes have passed, but that is because I sat there in stunned silence for a while before taking a screenshot.