Home
›
Ready Room
Stuck in a Causality Loop?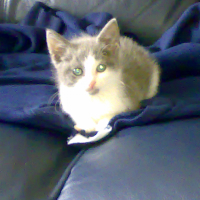 Team Zero
✭✭✭
I've been playing for 6 or 7 weeks, reaching VIP level 14 (something that I'm not proud of, but I do click on things late in the evening after several beers and glasses of the red stuff that I wouldn't have done earlier in the day) a week or so ago and as a result accumulated rather a lot of stuff fairly quickly, some of which may well have been used wisely and without question, most of it not so.

Having found the forum a couple of weeks ago I read some bits and pieces and registered last week, it's not that easy to find sensible threads to make your initial posts, given the heading to this forum maybe a sticky thread for those new to the forum to actually say hello and ask for initial advice? Possibly even a 'Junior Officers' mess (sub-forum) for those trying to find their way in the game? From what I've read most threads (and the help sheets) focus on those a long way into the game, nuances are all well and good, but for those still trying to come to terms with the basics the requirements are somewhat different.

Having raced through the Episodes/ Missions at normal level, upgrading various crew members along the way to reach the victory condition but not picking up all the stars along the way, something that you fairly quickly discover actually is necessary to equip various members of your crew, today I finally managed to complete all Normal levels to 3 stars, Elite is problematical, Epic is a long way off, except for the ship battles, I spent a day a couple of weeks ago completing all of them.

Earlier this week I depleted all of my resources Immortalising six 2 star crew members that should enable me to complete the Mon-Fri Cadet challenges at the base level and over the next few of weeks , with maybe a few more crew needing levelling up, also sorting out the higher levels of difficulty. The Advanced weekend challenges have come to a grinding halt along with attempts to complete Elite Mission levels, I simply do not have the crew or the resources to progress, especially whilst those members of the crew levelled highest are out on Voyages and Shuttles that may or may not come across something useful to level up a crew member to enable a Challenge or Mission to be completed to level up another member of crew to do something useful and so on and so on. And that's without taking into account just which member of the crew is the most efficient to attempt to level up.

No issues with grinding things out for a few days or weeks to get something moving again, what I really need is a pointer in the right direction rather than my fairly haphazard, scatter-gun approach so far.

Thanks for your time in reading, even more thanks if given a direction to concentrate on going forward.