Home
›
The Bridge
Lieutenant Jones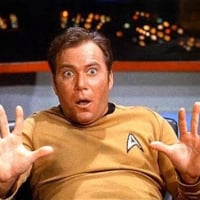 Bluebeard1
✭✭✭✭✭
I was cruising IMDB and noticed an unknown charachter that apparently appeared in 56 episodes of DS9, more that either Garak or Nog. I was curious about this guy I had never noticed.
https://www.imdb.com/name/nm1452877/?ref_=ttfc_fc_cl_t10
It seems that aside from his heavy presence in DS9, Lieutenant Jones was also in 2 movies and 33 episodes of TNG as one of the most prolific uncredited extras I've ever heard of.
https://memory-alpha.fandom.com/wiki/Jones_(Lieutenant)
He battled the Borg twice, travelled in time to 2063 and 2267, fought in and survived the Dominion war and never got past the rank of lieutenant.
When do we get a card for this apparently epic crewmember? After all 89 episodes and 2 movies is more than some main characters have managed.