Home
›
The Bridge
How good has a second copy of a 4/4 to be?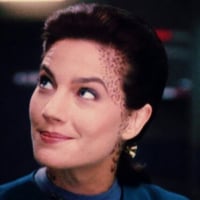 Mirror Sanoa
✭✭✭✭✭
Do you keep second copies of super rares? Which ones? Does it ever pay off?

Along with Spock I won a 4/4 Drone Seven of Nine while I already have her immortalized and wonder what to do with the little twin - have her block 1 of currently 170 crew slots probably for months or airlock her right away?
Wir, die [Mirror]Tribbles haben freie Plätze zu vergeben. Kein Zwang und kein Stress, dafür aber Spaß, Discord und eine nette, hilfsbereite Gemeinschaft, incl. voll ausgebauter Starbase.