Home
›
The Bridge
Add a bad star vs. add a so-so new char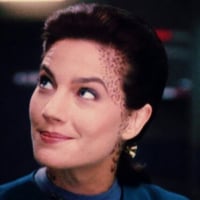 Mirror Sanoa
✭✭✭✭✭
Yesterday I had to decide between adding a 3rd star on Shinzon (please, no questions why I had him at 2 stars in the first place!) or getting Mirror Shukan anew. The third choice was Orion Vina - as bad as Shinzon, and I fortunately do not have her. With a little pain I could have made space for Shukan, Rom would have meant more pain later on though.
Shukan is not all bad but noone who had pushed my roster to new limits as it would have taken him months to be next in my todo queue, so I went for Shinzon for two reasons:
1. I currently still use him day to day, so his (tiny) improvement had an immediate impact.
2. I'd like to get rid of him towards the freezer at some point. (Pushing FE legendaries out the airlock is currently still beyond my imagination.)
Today I kind of regret my choice as I hate the thought of adding another two stars to Shinzon to make the invest reasonable in any perspective. He is really totally gross.
So how do you handle such decisions? Do you add stars to chars you want to get rid of towards the freezer or do you choose better crew you do not have yet? I am not talking of high-flyers though which I would rather take in any case.
Some of you might need to go quite back in time to imagine the situation, I know.
Wir, die [Mirror]Tribbles haben freie Plätze zu vergeben. Kein Zwang und kein Stress, dafür aber Spaß, Discord und eine nette, hilfsbereite Gemeinschaft, incl. voll ausgebauter Starbase.