Home
›
Make It So!
Third Campaign track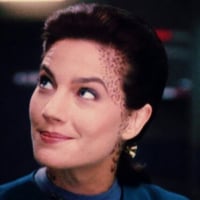 Mirror Sanoa
✭✭✭✭✭
It just came to my mind that there was still space on the screen to enable a third Campaign track.

To avoid further Picard II gates but enable newer players to catch up more quickly with older crew the third path could only include Mega or former premium Campaign characters. The rest of the rewards could be a mesh-up of track 1 (free) and 2 (premium) at a reduced price of like 5 to 7 dollar. Depending on the price the tier 100 citation could be legendary or super-rare.

/edit: Also a mix of older event rewards would be nice. Like... what am I supposed to do with my 1/5 Mintakan Riker now? This could also fix the problem of countless 1/5s being around until one has a heart to finally airlock them. The coolest would be if they were - like Dabo equipment is supposed to be - adjusted to your needs and would only be crew you already have, so basically all citations but they were randomly selected and you could only choose to buy or not to buy. In this case the price could be higher of course than suggested above, at least for me.
Wir, die [Mirror]Tribbles haben freie Plätze zu vergeben. Kein Zwang und kein Stress, dafür aber Spaß, Discord und eine nette, hilfsbereite Gemeinschaft, incl. voll ausgebauter Starbase und täglich 700 ISM.