Home
›
The Bridge
REMINDER: Scheduled downtime for STT on Tuesday November, 12 at 6am ET (11:00 UTC) for approximately 1 hour. This downtime will also impact the forums and login via
https://games.disruptorbeam.com/
What is your favorite event type?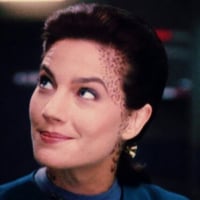 [Mirror] Sanoa
✭✭✭✭
With Flashbacks coming up I think it would be interesting to see what the majority on the forum likes the most. Maybe DB might take it into account...

Sorry if there was a voting before (likely there was one) but it must have been quite some time ago.

As Expeditions seem to be dead I put them in the end of the poll. If an Expedition Hybrid is your favorite you might want to point out which one.
Von wegen harmlos und flauschig! Die [Mirror] Tribbles rekrutieren wieder. Euch erwarten: Starbase lvl. 134, Discord und eine nette, hilfsbereite Gemeinschaft.
What is your favorite event type?
149 votes