Home
›
Strange New Worlds
Miscellaneous Star Trek Links: 2017-08-22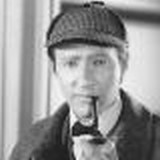 Data1001
✭✭✭✭✭
And we're back with more Trek-related stuff from across the quadrant -- enjoy!
CBS and
Star Trek New Voyages
Producer James Cawley have announced the creation of a Star Trek Film Academy equipped to train interested creators and produce future fan films:
https://arstechnica.com/gaming/2017/08/evidently-embracing-trek-fan-films-cbs-announces-star-trek-film-academy-course/
Earlier this year, an entrepreneur in Boca Raton, Florida, put his $30 million home on sale, complete with an impressive Trek-themed home theater:
http://www.businessinsider.com/star-trek-house-relists-30m-2017-7/
We've all had terrible bosses, and apparently there's still no escape from them in the future. Den Of Geek runs down who they feel are the worst Starfleet Admirals in the Star Trek franchise:
http://www.denofgeek.com/uk/tv/star-trek/46320/star-trek-the-10-worst-starfleet-admirals
In a recent interview, William Shatner reveals that Gene Roddenberry wasn't really involved with
TOS
after the first half of season one:
http://www.ign.com/articles/2017/08/21/shatner-creator-gene-roddenberry-had-little-to-do-with-star-trek-after-first-13-episodes
Bored with ST action figures? Ever want to drink Bloodwine from the skull of a Klingon? Then the official Star Trek Tiki Mug set may be just what you've been waiting for! Get your set of 6 TOS "Geeki Tikis" from ThinkGeek (the Gorn mug works especially well, I think):
http://www.thinkgeek.com/product/jrpn/
Game Of Thrones
creator George R.R. Martin reveals that he once interviewed for a gig as a staff writer for
ST:TNG
, but was turned down:
http://screenrant.com/george-r-r-martin-rejected-star-trek-next-generation/
Lastly, this video is about 6 years old now, but if you haven't heard it before, it's pretty glorious. Ralph Leinen, organist with St. Donatus church in Brand (Aachen), Germany, performs a Star Trek medley on the pipe organ:
https://www.youtube.com/watch?v=soOBviGfT9g


Could you please continue the petty bickering? I find it most intriguing.
~ Data, ST:TNG "Haven"