Home
›
Ready Room
7.5.2 features are now live! For feedback please use the following thread. Thank you! forum.disruptorbeam.com/stt/discussion/16166/7-5-2-features-feedback-ship-ui-ship-battles-speed-up-and-animation-skip
How do you finish your 2* ships?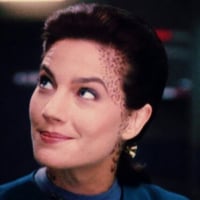 Mirror Sanoa
✭✭✭✭✭
For months we got the the Suurok class ship in the daily rewards while mine was 7/7 after a few weeks. This is my only 2* ship I have finished though. I really hoped for a different one this months... and now it is the 3* Intrepid Class. Whaaaat? All my 3* except the Breen ship are done already.
How did you finish all the 2* vessels? Only via Skirmishes? Farm for them on the map (How much chrons does that cost?)?
They drop from the Basic Rewards in the Portal close to never too. The Suurok is simply bad, and my K'Vort which I actually use in the Arena will probably stay on 5/7 for the next years at this pace. This is so disappointing.
Wir, die [Mirror]Tribbles haben freie Plätze zu vergeben. Kein Zwang und kein Stress, dafür aber Spaß, Discord und eine nette, hilfsbereite Gemeinschaft, incl. voll ausgebauter Starbase.