Home
›
Make It So!
DUNE 35th anniversary crossover event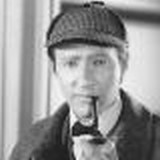 Data1001
✭✭✭✭✭
I believe we've had folks in the past suggesting Sir Patrick's character in the film as a new STT original, but I thought now was the perfect time to bring it up again, since 16 Dec 2019 marks the 35th anniversary of the day that
DUNE
premiered in US cinemas.
There is of course precedent for crossover characters (Prince Bashir, Army Chaplain Odo), and so I submit the following for your consideration. (I'll leave it to you, DB, to come up with suitable character names.
)
Patrick Stewart as
Gurney Halleck
(Jean-Luc Picard)
Brad Dourif as
Piter De Vries
(Lon Suder/VOY)
Dean Stockwell as
Wellington Yueh
(Colonel Grat/ENT)
Virginia Madsen as
Princess Irulan
(Kellin/VOY)
Just think of the event possibilities! Sandworms, intrigue, spice, a hero's journey... classic space opera stuff.
"A storm is coming. Our storm. And when it arrives, it will shake the universe. Emperor...we come for you!!"
~ Paul Atreides,
Dune
(Now if we can only get Kyle MacLachlan to guest star on the upcoming
Star Trek: Picard
series...)


Could you please continue the petty bickering? I find it most intriguing.
~ Data, ST:TNG "Haven"