Home
›
Ready Room
Begold help
Ironagedave
✭✭✭✭✭
I see benefits to all leaning towards crusher for some reason. But I do have Neelix and EMA immortalised. I don't think adding a star to Nechayev is really going to help me on voyages and event potential is well non existent but she was my first legendary.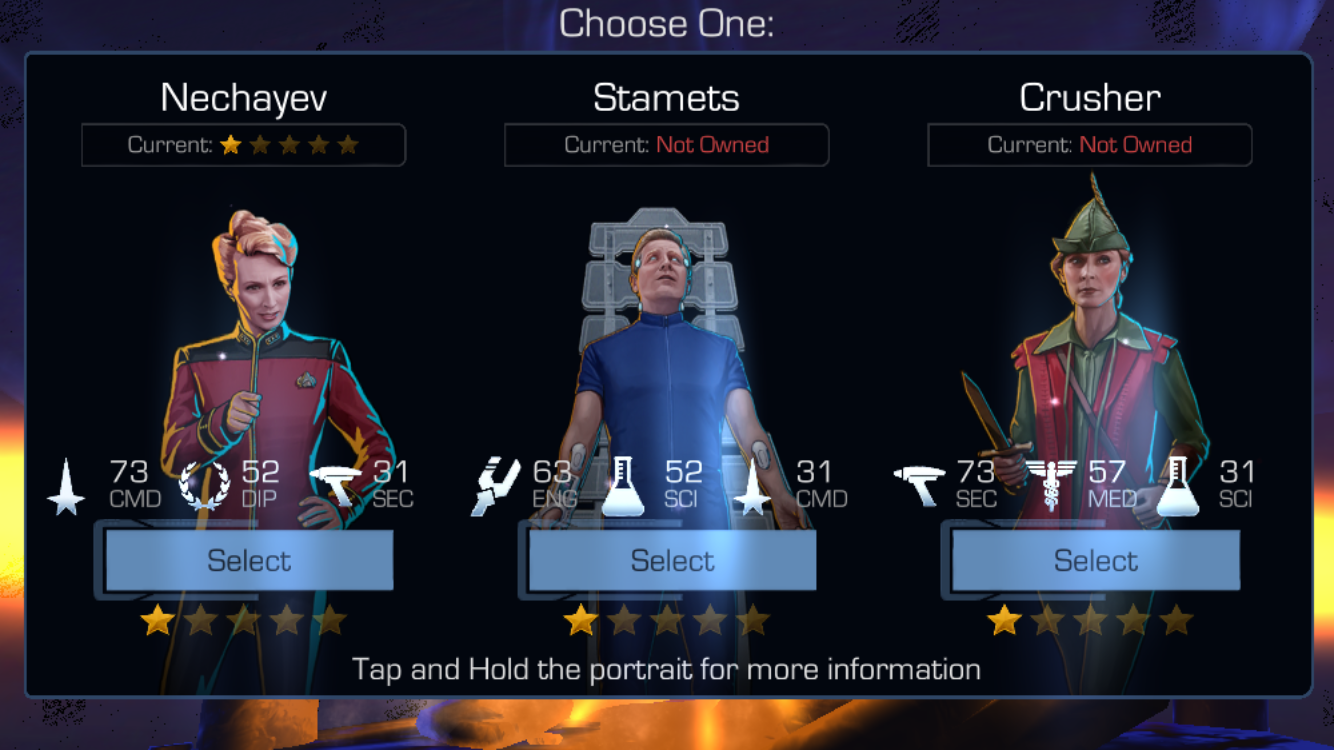 Activity Date 26-10-17 to present, Sqd. Ldr. Magnificent Treknicians - CURRENTLY RECRUITING! JOIN NOW.
Immortals
Legendaries: 24
Coastal Trekkers [Recruiting]
https://stt.wiki/wiki/Fleet_Coastal_Trekkers
DB Health Warning, prone to "Bicker"..... A LOT!