Home
›
Fleet Central
The Apple Store issue affecting in-app purchases has been resolved.
Please make sure to restart the app if you made a purchase and have not received the content.
[TLA] The Liberal Alliance: Recruiting Captain lvl 50+
[TLA] Chancellor
✭✭✭
[TLA] The Liberal Alliance - Recruiting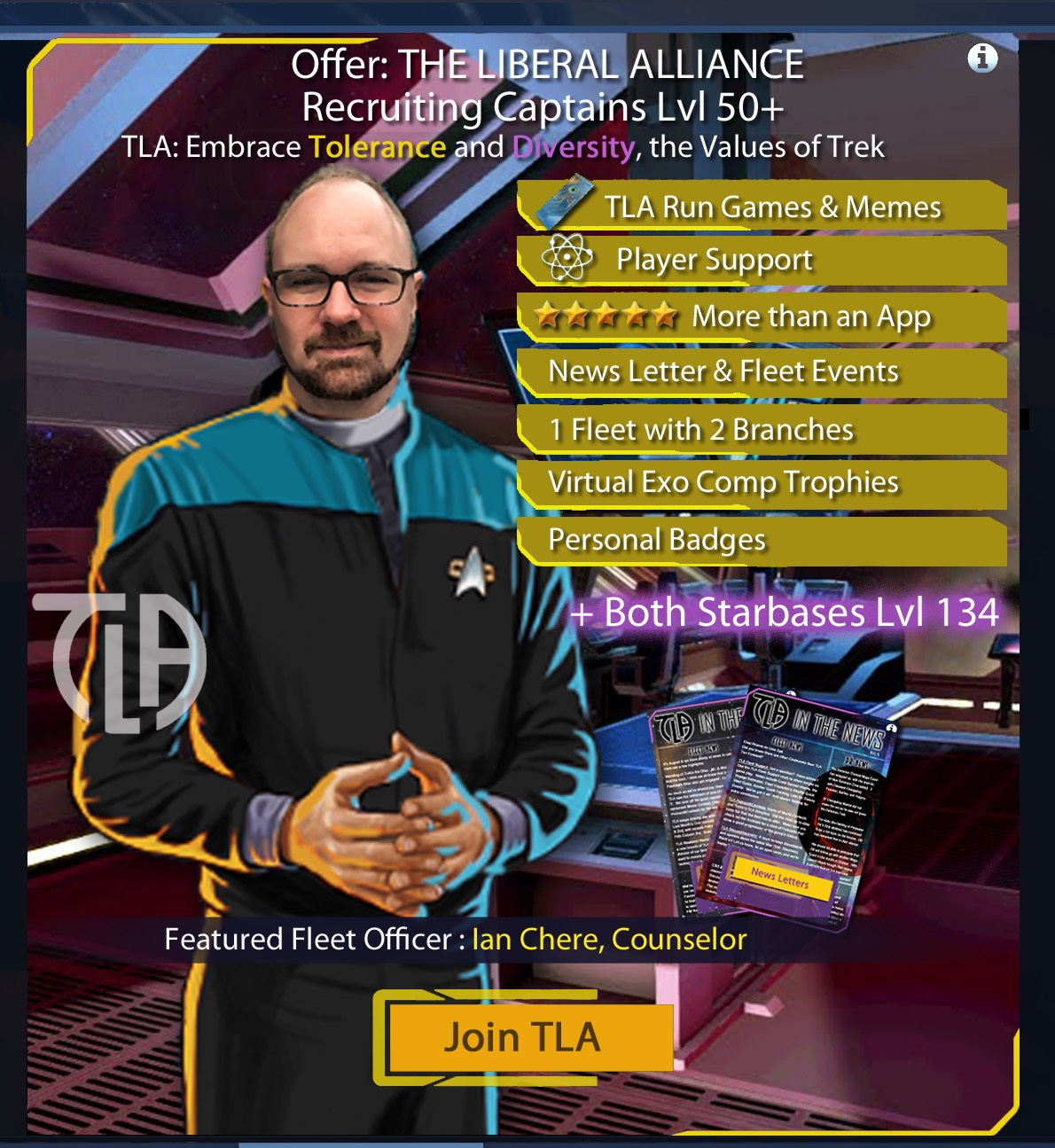 [TLA] is recruiting for one
Captain lvl 50+
to join a top ranking Fleet!
2 Fleets working together with Starbases LVL 134:
+10% All Core Skills
+10% Proficiency Min
+10% Proficiency Max
+50 Max Chrons
+3 Replications
-10% Replicator Cost reduction
More information about us and our activities is available:
The TLA Trans Warp Hub
Are you looking for a Fleet that takes the Game beyond TimeLines?
Are you interested in a Fleet with a Healthy Chat? Active Support? And In-Fleet Events to keep people interested? Then you have found your spot!
Please send a Forum Pm or contact me on Line App Chat (Line ID chancellormr)