Home
›
The Bridge
Voyage Code Change?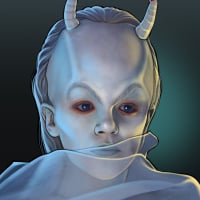 Jhamel
✭✭✭✭✭
I have not had any higher than 30/30/2* dilemmas for six voyages in a row, and all of them went to 10 hours (5 dilemmas each voyage). That's 30 dilemmas without a 60/50/3* or 100/75/4* dilemma in a row.
Has someone tampered with the voyage code?
PS: Chroniton average was about 500, one was around 680, but the other five were only around 460 ... that's also wurse than before, but obvious if there are no high dilemmas, so where should the chronitons come from?
"Everything about the Jem'Hadar is lethal!" - Eris (ST-DS9 Episode 2x26 "The Jem'Hadar")