Home
›
The Bridge
Locutus!!

marschallin
✭✭✭✭
I don't usually post these types of things, but just so shocked: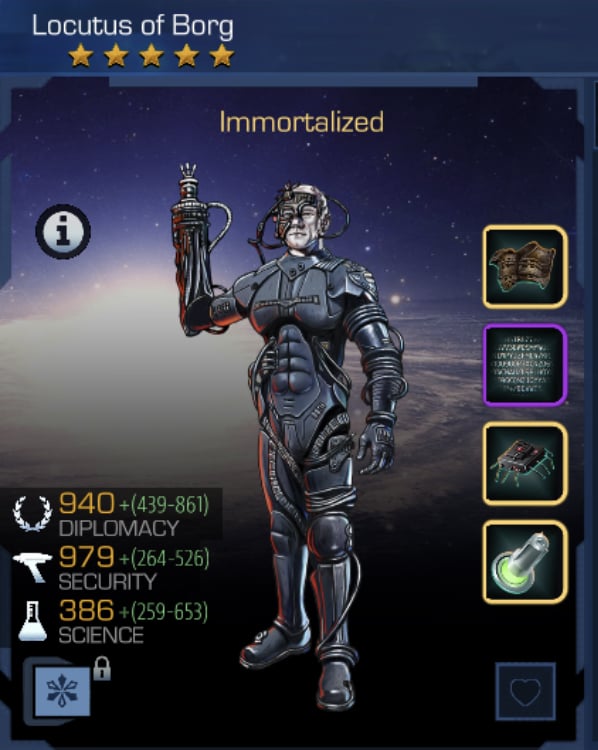 There was a Borg pack a while back, and I bought 3 packs and had 2 Locutus drop. Then had 3 more drop from the Gauntlet in less than 8K rounds.
The last one just dropped this morning.