Home
›
Make It So!
New Event Type Idea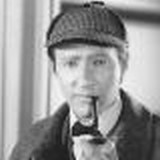 Data1001
✭✭✭✭✭
I believe this general notion has been brought up before, but perhaps not with these set of particulars. And although it is my understanding that any ideas presented here become the intellectual property of Tilting Point/Wicked Realm Games, if that is not the case, I hereby relinquish all rights to this idea to said company. Blah blah blah legal disclaimer blah blah.
My suggestion is to create a new event type using the Gauntlet framework.
Hear me out, though — unlike the regular Gauntlet, this would not be a player vs. player setup. That would of course be cruel and unusual to give others the ability to slow or reverse your personal progress in the event. Here's a basic rundown of how I envision it:
First off, there would be three difficulty levels: Normal, Elite, and Epic. Each respective level would provide corresponding amounts of VP per individual battle.
Everyone's "opponents" (the crew you battle) would be randomly selected from a list provided by TP/WRG, of one or two dozen crew per difficulty level. For example, for Normal, they might choose Away Team Neelix, Cmdr Chakotay, Seven in Blue, Persis, Brainless Spock, etc.; for Elite, a selection of Rare and Super-Rare crew; and for Epic, a dozen or two 5* crew.
Here's the fun part: unlike regular Gauntlet, players are not forced to select their crew ahead of time and be stuck with their choices. Players can use any active crew in their roster for the battles. However, using main event crew in any single battle would give the highest amount of VP, bonus crew would get the next highest amount of VP, and any other crew would get the lowest amount of VP per battle. (Also, matching a predetermined trait might either give a VP boost, or give a slight boost to proficiency. Just an idea?)
Similar to Expedition events, there would be rounds, and tickets for said rounds.
Within each round, your crew would get progressively exhausted, like in Expeditions. (Your "opponent" crew would always remain at full strength.)
Regarding spending of dilithium, you would not be able to revive a singular crew like you can in the regular Gauntlet. You could, however, spend dilithium to purchase additional tickets.
Right now I'm thinking it's best that there be no Merit refreshes of opponents, because of the limited number of available crew per tier, and the fact that a refresh might bring you 5 very similar crew to what you had before, or possibly even the exact same lineup.
That's pretty much it. Would be interested to hear feedback from other players. Things to add, things to subtract, etc. And of course with the understanding that TP/WRG can legally use any ideas mentioned in this thread in any way, for perpetuity.
(Again, blahblahlegaldisclaimerblahblah.)


Could you please continue the petty bickering? I find it most intriguing.
~ Data, ST:TNG "Haven"