Home
›
Strange New Worlds
TNG & TOS actor Gene Dynarski: 1933-2020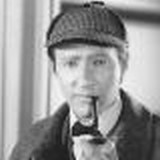 Data1001
✭✭✭✭✭
It was announced today that Gene Dynarski, who appeared on several Star Trek episodes, died on February 27th at the age of 86.
In addition to Trek, Dynarski also appeared on numerous TV shows such as the X-Files and Seinfeld, and movies such as Close Encounters of the Third Kind and All The President's Men.
In The Original Series, he played two different characters, then later appeared in the first season of The Next Generation.
Ben Childress
in "Mudd's Women" (TOS, Episode 1x03)
Krodak
in "The Mark of Gideon" (TOS, Episode 3x17)
Commander Quinteros
in "Conspiracy" (TNG, Episode 1x25)
According to Deadline:
Dynarski's death was announced by friend and playwright Ernest Kearney, who writes on his website that Dynarski had been recuperating from a "mild heart episode" for the last month.

In 1979, the actor opened The Gene Dynarski Theatre in Los Angeles, a small venue that in its decade and a half existence gave early starts to some future big names, including Ed Harris, Elisabeth Shue and Tom Hanks.

Dynarski is survived by two daughters.


Could you please continue the petty bickering? I find it most intriguing.
~ Data, ST:TNG "Haven"