Home
›
The Bridge
Timelines Talks! (Charity Honor Salez Stream Coming Soon! Details Inside!)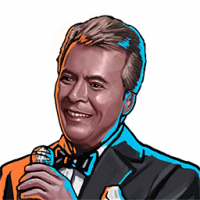 Captain Idol
✭✭✭✭✭
Come watch our live stream show! We (myself, Automaton_2000, StarsAndGarters + Guests) will be on (roughly depending on local concerns) every Wednesday at 20:30 BST (12:00 PST, 14:30 CST, 15:30 EST) all things going well on
https://www.youtube.com/TimelinesTalks
So come join us in the chat if Live but if not then you can catch up on the YouTube channel or via the podcast!
Youtube Channel:
https://www.youtube.com/TimelinesTalks
Podcast Link (or search within your app for Timelines Talks):
https://anchor.fm/s/256197a0/podcast/rss
Twitter:
https://twitter.com/Timelines_Talks
WRG Crew Retrieval Stream:

---
Okay! Best to announce this ahead of time so people are aware, but Introducing...
The Timelines Talks Charity Honor Salez Show!
Yes we will be doing a special stream for charity on the same weekend (probably the Saturday) the Honor Salez is live for! We are in early stages of planning but hopefully we shall have this ready for when the sale is live!
It will be longer than our usual ramblings as we'll have plenty of guests (both regular and new) on to do their honor sale pulls, talk about the game, play fun games and generally have a good time! We will have plenty of packs to pull as well as maybe a little retrieval to top it off. And not just Timelines, we might get creative with a little "Star Trek Adventures" or poke around in Star Trek Online. Leave a Spanish word in the donation comment while Tsunkatse Siete is on and she'll teach Idol to pronounce it live! If anyone is put off by the long running time, don't worry, drop in and out as needed as we want to try and accomodate as many viewers and get donations rolling for our charity. And that is:
Childs Play
: We will be accepting donations on stream which 100% of will go to the charity, with maybe a few donation goals as we go! And of course we'll be doing shoutouts too.
Child's Play, a game industry charity dedicated to improving the lives of children with toys and games in our network of over 185 hospitals worldwide. Over the years, you as a community have answered the call and come together to raise millions of dollars.
Interested in joining in? Discord has now enabled Screen Share for Android and iOS mobile devices as well as desktop so if you are interested in coming on and pulling your honor stash get in contact with myself or
@Automaton_2000
and we'll try and get it done (we'll have setup instructions for joining ready)
We'll have more details once we know when the Honor Sale is coming so keep your eyes peeled!
---