Home
›
Strange New Worlds
Strange New Worlds (ST Pike series) casting ideas for Dr. Boyce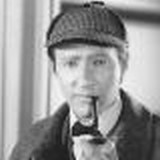 Data1001
✭✭✭✭✭
A recent post in The Bridge suggesting Dr. Boyce would be a good crew to be added to the game if he appears in the new Pike series got me to thinking.
In the past, I've suggested adding the "original recipe"
version
(played by John Hoyt, as seen below). And I would still love to see him at some point.
But if they do add that character to the show, who would you like to see play him? I'd assume they would have already cast that role, if he'll be appearing, but here are a few choices I came up with. (There are probably many others I'd have considered, this was just after a quick run through of some character actor lists. So I'd love to hear & see your choices, as well!)
My criteria: the actor shouldn't be too young to play the part, but also not too old to be able to stand the rigors of a weekly TV show, one that would probably require many very long days of shooting. He also needs to be someone who I think would meld well with the energy of Anson Mount's Pike, and be able to deliver the proper mix of support, camaraderie, a dash of occasional chastisement, probably a soupçon of stubbornness, and a little spice of humor (which all ST docs seem to have to varying degrees).
Zeljko Ivanek
Matt Frewer
Enrico Colantoni
Lastly — and how cool would this be? —
Jeffrey Combs


Could you please continue the petty bickering? I find it most intriguing.
~ Data, ST:TNG "Haven"