Home
›
The Bridge
The lighter side of non-canon cards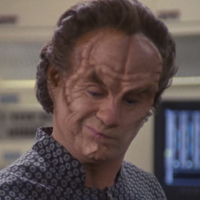 Veterinary Phlox
✭✭✭✭✭
It's always a delight to see Star Trek actors in other rolls, so I decided to make some mock STT cards celebrating these other characters. I hope folks get a few chuckles out of them, I certainly had fun making them. Although, given how prolific some of these actors are, choosing a single character for each was sometimes difficult!
My enthusiasm rather got away from me, and I made 48. To avoid spamming the forums, I'll only post a few at a time, and I'll wait a while in between.
You can open the images in a new tab to see them at full size.
Six degrees in Inter-species Veterinary Medicine. Treating all manner of critters, from Tribbles to Humans.
Starport