Home
›
The Bridge
The Big Book Of Behold Advice WAS Shut Down In Protest (Now Back Up, See OP)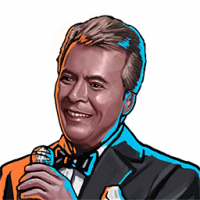 Captain Idol
✭✭✭✭✭
Update: The Big Book Of Behold Advice has reopened and is now continuing to be updated again

Hello all. The Big Book Of Behold Advice, The Little Book Of Cadet Advice, The Super Hyper Stats/Backend Sheets and My Own Datacore Analysis Sheets have all shut down in protest of the offer wall. The message is as follows:

"Finding it unsafe and predatory, we do not believe the Offer Wall is an acceptable addition to the game we all love. We cannot in good conscience support a game that employs this system. While the Offer Wall remains, this resource and certain related resources will not continue. Thank you to the players for your years of feedback and support.*

-The Big Book team (Automaton_2000, StarsAndGarters, BigMcLargeHuge, Plain SimpleGarak and Captain Idol)"
This discussion has been closed.