Home
›
The Bridge
Event speculations 2020- Have fun, folks!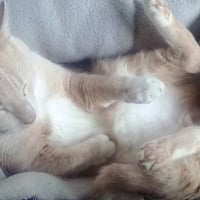 W.W. Carlisle
✭✭✭✭✭
So we are halfway through the year, but we will have three more mega and 24 events total. Shall we have some fun making predictions?
If nothing else, we get bragging rights! Hopes, guesses, have at it. Everything is a point, except mega themes, which will be two. Unless anyone else has ideas.

Points- 0

Upcoming
July 23- With Mother L'Rell as the 5*, maybe it involves a threat to either the baby or some other version of him. We'll find out soon. Would be neat to see her interaction with a grown version of him. Shame Tenavik is a 5*. He would have made a great existing! I half expect a Tyler as the existing though...or Torchbearer Voq as the threshold.

Future
General - I get the feeling Seven or simply the Borg will be appearing soon. Something triggered my "spidey -sense", as a fleetmate calls it.
July 30- Has Dr. Edward LaForge. I would think Geordi is either the new or existing 4*.
August Mega- Might have a LD crew as the reoccurring, since it premieres the same day the mega would start. Picard did the same.
6
13
20
27
September
3- Probably a rerun, but not sure which one.
10
17
24
October Mega- Lower Decks with a little TAS to help
1
8
15
22
29- A Halloween theme would be fun. Maybe a ghost theme with some of the hostile crew? Ronin, Ben Sisko in "The Visitor", EV Suit Kirk from Tholian Web...Has old Jake been the Existing yet?
November
5
12
19
26
December Mega
3
10
17
24
31
W.W. Carlisle
Played since January 20, 2019
Captain Level- 94 (January 14, 2022)
VIP 14
Crew Quarters: 460/460
Most recent/Lowest- Young Anya (1/5* Lvl 30) 1/8/22
Immortalized x-637 5* x69, 4* x395, 3* x90, 2* x56, and 1* x27
Most recent Immortal - Lt. JG Sam Lavelle 4* 1/11/22
Current non-event project- Improving my Medical skill, core and proficiency, and freeing slots by immortalizing my FF MED crew and freezing the unhelpful- only 3 to go! Humbled Archer, Camp Nurse Janeway, and Risa Bashir. Science will be next.