Home
›
The Bridge
LTO speculations 12/1/20- Updated for next week already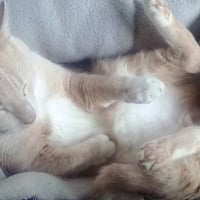 W.W. Carlisle
✭✭✭✭
Why not? We speculate on everything else.
Often we get 5* variants of the 5*, but, with Alicia Travers being new, there are none. There are 8 5* Kirk variants and 4 5* variants of Torres. We could see one of each. There is also the possibility of a Dip/Sec/Med 5* from Enterprise with similar traits to Travers, if one exists.
Gangster Kirk and Kal-if-fee Kirk both have the same skill order as Incognito Kirk and seem likely candidates.
No idea on the new Torres. I think "Caregiver" is a likely trait. All four 5 * Torres variants have Eng. Three have Sec. One each have Command and Diplomacy. Dip/Eng sounds like a likely choice for the new Torres, so maybe one of the above Kirks and Human Torres?
W.W. Carlisle
Played since January 20, 2019
Captain Level- 77 (November 25, 2020)
VIP 13
Crew Quarters: 400/400
Most recent/Lowest- Captain Janeway (1/4* Lvl 20) 11/28/20 My first copy towards Evolved Janeway
Immortalized x-307 5* x20, 4* x119, 3* x88, 2* x53, and 1* x27,
Most recent Immortal - Rakal Troi 4* 11/27/20
Current non-event project- Improving my Medical skill, core and proficiency, and freeing slots by immortalizing my FF MED crew and freezing the unhelpful (looks all my non-immortal FF MED crew, except Commander Troi and Tanis at the moment)