Home
›
The Bridge
The Nightmare Mode!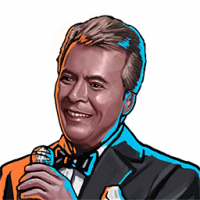 Captain Idol
✭✭✭✭✭
Good morning/afternoon/evening!
Are you tired of grinding away crew levels to complete collections? Feeling sick of levelling useless Super Rare crew only to immediatly put them in cold storage for eternity. Looking to spice up your Timelines experience with a revolutionary new challenge. Then let me introduce
NIGHTMARE MODE!
The concept of this was created about 3 months ago by Jenos Idanian and we've been discussing the rules, playing this mode and testing it for a while now. The main concept is to start an alt where you can only use or level up a crew if the prequisite rarity has been totally completed.
Simply put, no using Uncommon crew until you have immortalised all Common crew. No using Rare crew until all the Uncommon crew have been completed. And yes, this includes the Honor Hall crew.
So you started the game, oh brilliant Mirror Phlox just dropped. However, no using or levelling him up until the Common, Uncommon and Rare crew have all been completed! He will have to sit there at level 1 until the time comes! This has been a really interesting challenge and has given me a whole new apprieciation for the Grey crew. So far it's taken me about 2 months to complete all of them, and Jenos and I have been noting down a few variants and differences in our gameplay as we go.
To Summarise:
* To start the game, you can only use Common crew, this must include Stargazer Picard.
* You cannot use or level up Uncommon Crew until ALL Common Crew have been immortalised, this must include EMH Mk 2.
* You cannot use or level up Rare crew until all Uncommon Crew have been immortalised, this must include Commanding Officer Sisko.
* You cannot use or level up Super Rare/Legendary crew until all Rare crew have been completed. You don't need to complete all Super Rare crew, that is borderline impossible.
* Using means sending crew on Shuttles, Voyages, Missions, Tanking, Cadets, Arena or Gauntlet.
* Using any crew before you have completed ALL crew in the previous rarity invalidates the challenge.
* And by all crew we mean not just the collection, the entire lot. Exception of course is crew not in the Portal at that time.
* All levels of Starships can be used.
* Must be VIP0
* Portal/Giveaways/Dabo/Campaign wins can be claimed (i.e. The Kirk/Bones/Uhura one) but the crew cannot be used or levelled.
So, the real question you are all asking as I can mentally see the tortured expression on your face,
OH GOD WHY?
Well, the first was to add a bit of challenge to the game, after a certain point we as player do feel like we're going through the motions. Nightmare Mode added a new way to experience the early game and gain a new perspective for the Common crew which are terribly unutilized throughout the game. Another for myself was to see how far one could get using purely Common Crew. Turns out, all the way to episode 10.
Jenos and I have been playing slightly different variants. Jenos' version has been the vanilla nightmare ruleset, but I decided to add an extra layer of challenge onto my game. In
Nightmare-On-Elm-St Mode
you cannot physically keep any card unless the previous rarity has been competed. Yes, this means straight out the airlock! That gold Laborer Kirk I got in the giveaway, bam, 550 honor. No exceptions. This is not for the feint of heart!
Also, no Legendary Gold starships. Lucky people usually get them straight away from Dabo and I felt like I wanted to utilize the Rare/Super Rare starships more.
Roughly this has taken both of us about 2 months to complete the Common Crew, we're both now onto the Uncommon Crews and it has been a really interesting experience! I recommend it to anyone wanting to start an alt and add a little extra spice to the progression!