Home
›
The Bridge
2021 LTO Speculations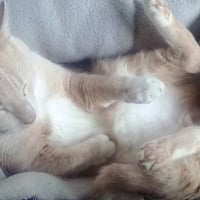 W.W. Carlisle
✭✭✭✭✭
First LTOs of the year are coming. I'll call Polywater Yar (or Aviator on the outside) with a Cultural Figure. Executive Director Hugh would be new enough to be popular. Though the Goddess of Empathy would be a fun follow up to Socrates!
W.W. Carlisle
Played since January 20, 2019
Captain Level- 86 (June 21, 2021)
VIP 14
Crew Quarters: 440/440 + 10 overflow
Most recent/Lowest- Weyoun V (1/5* Lvl 22) 6/29/21
Immortalized x-481 5* x39, 4* x270, 3* x90, 2* x55, and 1* x27,
Most recent Immortal - Lt. Ash Tyler 4* 6/28/21
Current non-event project- Improving my Medical skill, core and proficiency, and freeing slots by immortalizing my FF MED crew and freezing the unhelpful- only 7 to go! Lady Beverly, Mutated Paris, Apollo, Sarina Douglas, Bajoran Culber, Sybok, and Flotter. Engineering will be next.