Home
›
The Bridge
2021 Timelines Resolutions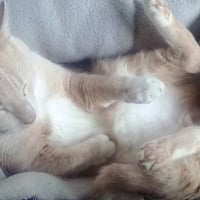 W.W. Carlisle
✭✭✭✭✭
What it says on the tin!
We all have those goals we hope to meet or something we really want to do. So lets post what we want to reach this year and come back as we reach them or make progress. No complaints or excuses. Just set some goals. Even include the elusive. We can always hope right?
Feel free to offer advice and encouragement. We all play differently and have reasons, but input on reaching a goal is always welcome. Update with progress as you'd like!
*
Immortalize 2/5 or 40% of the available crew.
Progress: 349/394
I recently hit the one third mark and this is my new personal milestone. It is currently 393.6, but goes up by one every ten days or so. I have seven Innovator crew FF and David Marcus 2/4* and hope to finish them by the end of the next event, though.
Immortalized this year: 1/1 Vedek Bareil Antos; 1/3 Wedding Day Quark; 1/5- Jodmos; 1/6- Timekeeper Tenavik; 1/7 Queen Po; 1/9 Captain Janeway; 1/10 Altan Inigo Soong; 1/11 Dr. Paul Stubbs; 1/12 Cyrano de Barclay; 1/13 Runaway Po; 1/14 Kaminar Saru; 1/17 Mirror Tucker;
*
Have ten crew with over 1000 base for each skill.
Progress: Science has my fourth highest 10th place with Test Pilot Archer fielding 1005.
My Engineering roster has a lot of promise and can probably reach this if I finish some crew. Tenth place is currently Age of Sail Data, immortal, at 945. But Medicine.... ouch. I just don't have it. Tenth is Jurati with 932. None of my five remaining unimmortalized crew with Med will displace her. Fully Equipped, Medic Reno 1/5*, Mobile Doctor 2/5*, and Dr. Culber 2/5* will push into the top ten and push Bashir, Commander Troi, and Jurati out. That still leaves Nexus Guinan as my tenth best. I will have to get lucky at the portal, pick up someone from a Campaign, LTO, Event, or discount pack to do this one. Currently the Top 10 is: Bones McCoy 5*, Dr. Soji Asha 5*, Q as God 5*, Rev. Phlox 5*, Tanis 4*, Medic Paris 4*, Nexus Guinan 4*, RAF Bashir 4*, CDR Troi 5*, and Jurati 4*.
*Have a gold immortal of the main character for each series.
I needed three until last month and finished two. I still need an Archer and have a 2/5* at best. Fingers crossed for a Mega or Campaign.
I have Rura Penthe Kirk, Mirror Picard, High Roller Sisko, Determined Janeway, Courier Burnham, and Pupcard.
Have a gold, even at 1/5* of all the main cast and major reoccurring.
I still need a gold Scotty, Shran, and crew from both Disco and Picard where the selection of golds is limited or non-existent.
I got very lucky and managed to knock Sulu, Quark, Ezri, Neelix, Kes, Reed, Georgiou, and Detmer off this list by the end of last year. All within the last month or so!
Get another Gauntlet exclusive to drop.
I'd happily take a second star for Guinan even. I've only gotten one out of a rank crate in nearly two years.
Finished January 14, 2021!
Bit of a surprise. Something I changed or sheer luck was with me. I had my first 16 streak ever today and finished 26th. Not only did I get my Top 50 Achievement, but look who fell out of the first crate!
Get the ranked gold in an Event other than a Skirmish.
I've got it in the last three Skirmish/Skirmish hybrids. I MIGHT have gotten Adira if the competition hadn't been so fierce. I had about 50k over the usual 1500 amount, but the playing was just to hot.
Didn't have it on here initially, as I not a competitive Voyager, but I have been working towards 9:30 Finished January 6th, 2021! (COM/DIP) Repeated January 17th. (DIP/SCI)
Okay, guys. Your turn!
W.W. Carlisle
Played since January 20, 2019
Captain Level- 79 (December 27, 2020)
VIP 14
Crew Quarters: 418/420
Most recent/Lowest- The Caretaker (1/5* Lvl 20) 1/14/21 (19 4*s to get!)
Immortalized x-349 5* x26, 4* x155, 3* x88, 2* x53, and 1* x27,
Most recent Immortal - Kaminar Saru 4* 1/14/21- 11th of the year and ninth purple
Current non-event project- Improving my Medical skill, core and proficiency, and freeing slots by immortalizing my FF MED crew and freezing the unhelpful- only 4 to go! Edith Keeler, Vic Fontaine, Grandmother Kes, and Sybok. Engineering will be next.