Home
›
The Bridge
2021 Timelines Resolutions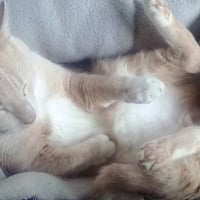 W.W. Carlisle
✭✭✭✭✭
What it says on the tin!
We all have those goals we hope to meet or something we really want to do. So lets post what we want to reach this year and come back as we reach them or make progress. No complaints or excuses. Just set some goals. Even include the elusive. We can always hope right?
Feel free to offer advice and encouragement. We all play differently and have reasons, but input on reaching a goal is always welcome. Update with progress as you'd like!
*
Immortalize 2/5 or 40% of the available crew.
I recently hit the one third mark and this is my new personal milestone. It is currently 401.6, but goes up by one every ten days or so. I have a lot of crew FF and hope to finish them, though.
Immortalized this year:
January- 2x 5* & 27x 4* for 367/992 (36.995%)
February- 3x5*, 16x4*, 1x3*, & 1x 2* for 388/1004 (38.645%)
March- 1x5*, 28x4*, 1x3* for 418/1020 (40.98%)
April- 2x5*, 23x4*, 1x3* for 444/1034 (42.94%)
May- 4x5* & 18x4* for 466/1046 (44.55%)
June- 2x5* & 18x4* for 486/1056 (46.02%)
July- 4x5* & 18x4* for 508/1068 (47.57%)
August- 2x5*, 33x4*, & 1x2* for 544/1085 (50.14%)
September- 1x5* & 19x4* for 564/1098 (51.3%)
October- 3x5* & 17x4* for 584/1109 (52.66)
Finished March 26, 2021! One day short of my birthday.
I'm trying to make room for Honor Sale crew and Edith Keeler gave me number 408 of 1019.
My stretch goal would be 50% which is doable, I think.
Finished August 29, 2021 with KDF Gowron.

I think I'll go for 60% by New Year's. It may not make it, but I'll try.
*
Have ten crew with over 1000 base for each skill.Finished May 18, 2021!
A buff for the survivalist collection and finishing both Vahar'ai Saru and Nanoprobe Phlox pushed Medic Paris into the freezer and lifted Worf over 1000 base Med.
I think I'll try for 1050 by year's end. I'd just need to work on ENG and MED, so it is very likely.
Finished this one and didn't even notice when.
Only ENG is still under 1100 base at tenth best, so I should get there this year.
I missed this too.
Science is the only only one still under 1150 (My unfinished Lenara Kahn that is on her way to immortal is at 1136. I think I'll try for 1200.
*Have a gold immortal of the main character for each series.

I still need an Archer and have a 4/5*. I got Solar Sails Sisko instead of Imprinted Archer from a 50/50 Retrieval.
I have Rura Penthe and Tribble Kirks, Mirror Picard, High Roller Sisko, Determined Janeway, Courier Burnham, and Pupcard.
Have a gold, even at 1/5* of all the main cast and major reoccurring.
I still need a gold crew from both Disco and Picard where the selection of golds is limited or non-existent.
I'm down to Booker for Disco. I just need Raffi and Rios. (I have Elnor waiting to come in.) Still no golds of Jurati or Narissa available.
Get another Gauntlet exclusive to drop.
I'd happily take a second star for Guinan even. I've only gotten one out of a rank crate in nearly two years.
Finished January 14, 2021!
Bit of a surprise. Something I changed or sheer luck was with me. I had my first 16 streak ever today and finished 26th. Not only did I get my Top 50 Achievement, but look who fell out of the first crate!
Get the ranked gold in an Event other than a Skirmish.
I've got it in the last three Skirmish/Skirmish hybrids. I MIGHT have gotten Adira if the competition hadn't been so fierce. I had about 50k over the usual 1500 amount, but the playing was just too hot. I haven't even ranked Top 1500 since the reward structure changed.
Didn't have it on here initially, as I not a competitive Voyager, but I have been working towards 9:30 Finished January 6th, 2021! (COM/DIP) Repeated January 17th. (DIP/SCI)
I've managed 10 hours with seventeen of the thirty possible combinations and have all but one past 9:30. I think I just haven't gotten one this year!
Okay, guys. Your turn!
W.W. Carlisle
Played since January 20, 2019
Captain Level- 90 (September 2021)
VIP 14
Crew Quarters: 445/445 +5
Most recent/Lowest- EDF Adira (1/5* Lvl 30) 10/8/21
Immortalized x-570+ 5* x47, 4* x360, 3* x90, 2* x56, and 1* x27
Most recent Immortal - Geskana Tucker 4* 10/7/21
Current non-event project- Improving my Medical skill, core and proficiency, and freeing slots by immortalizing my FF MED crew and freezing the unhelpful- only 4 to go! The Keeper, Apollo, Bajoran Culber, and Desert Jake Sisko. Science will be next.