Home
›
The Bridge
Let's see those awesome Premium Pull Beholds/BeGolds!!!!!
DScottHewitt
✭✭✭✭✭
I had nine Singles and five Ten Pulls.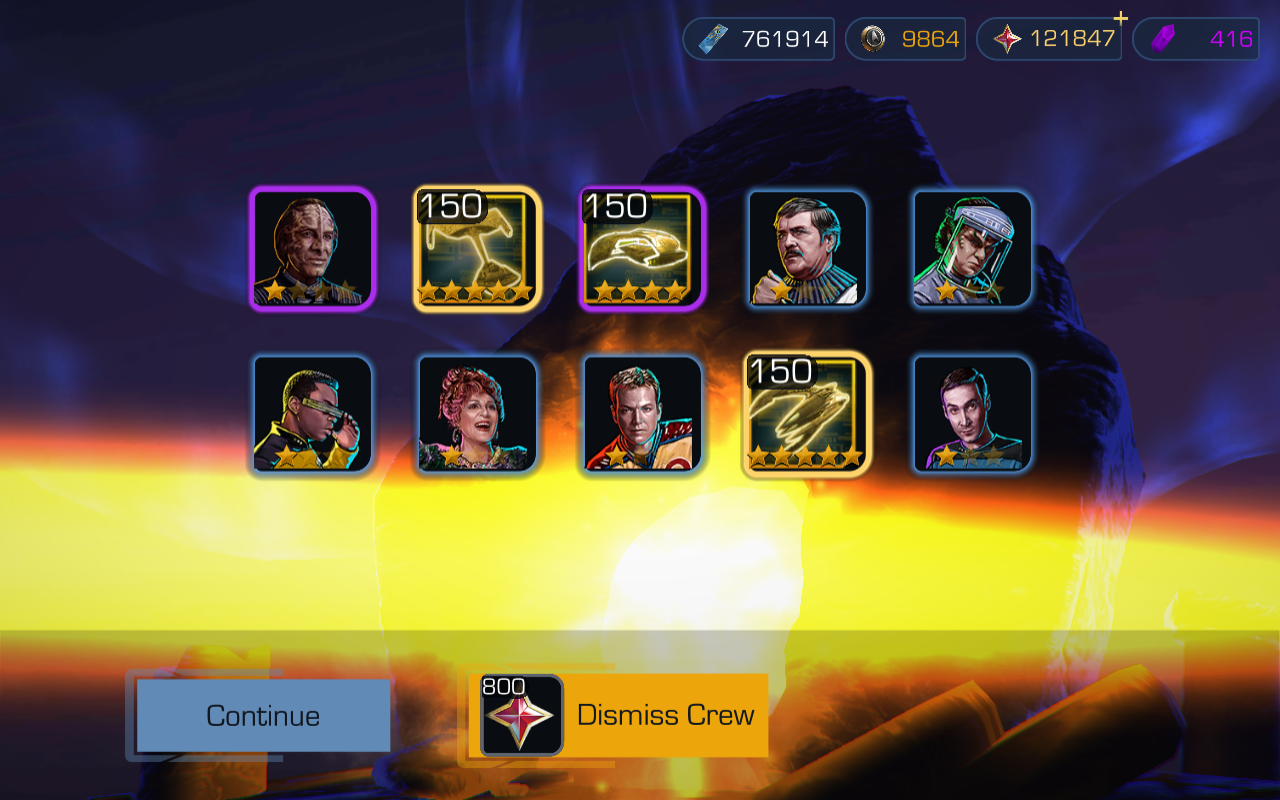 That BeGold was sweet, yet painful. Made my head hurt. Another ⭐ for regular series Crew, or picking a new Legendary from two I have wanted. Madred to occupy a Crew Slot!!!!!
EDIT: Took Landry from that one FF Behold, just so I could airlock her, while yelling at the screen "FOR CALLY!!!!!"
🖖🖖🏼🖖🏻🖖🏽🖖🏾🖖🏿
🌟✴️🌞🌞✴️🌟
Wonder Woman 84 has a mid-credits scene!!!!!