Home
›
Make It So!
Mega Event Idea : Live Long and Prosper
Ricard Daystrom
✭✭✭
1ST EVENT OUT OF 5
Event Name: Dawn of Logic
Event Type:Faction (Federation,Romulan Star Empirel
Event Crew : 5* Surak (new), 5* Solkar (new), 4* T'Les (new),4* T'Pau (new)
For the new Crew:
OR
Surak
Vulcan,Scientist,Philosopher,Logician,Cultural Figure,Inspiring,Hero

The creator of Vulcan philosophy, Surak is a very important figure in Vulcan History
Solkar
Vulcan,Pilot,Cultural Figure,Ambassador

Captian of the T'Plana-Hath, he met Zeframe Cochrane and established the First Contact between Humans and Vulcans.
T'Les
Vulcan,Syyrannite,Teacher,Civilian

Mother of the Vulcan High Command's liason to the NX Enterprise,T'Pol, T'Les was an instructor from the Vulcan Science Academy before she joined the Syyrannites.
Or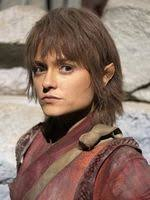 T'Pau
Vulcan,Syyrannite,Philosopher,Diplomat,Judge

T'Pau was once a Syyrannite, then became a respected philosopher, Diplomat and Judge. She also officiated Spock's wedding while he was going through Pon Farr
Proud Member of Everlong and avid Star Trek Fan