Home
›
Ready Room
Captain Idol's Polestar Analysis Sheet 1.1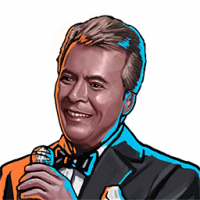 Captain Idol
✭✭✭✭✭
Hello and welcome all to CIPAS
(thanks @JiveDutch for bringing these acronyms to my attention).
This is the first iteration of my Polestar Analysis Sheet. In this you can select Polestars and the sheet will give you a list of all crew that can be pulled from that pool. Also there is a search function too should you want to find a specific crew to try and target.
To use simple copy the sheet with File -> Copy (don't ask for access) and play to your hearts content. Enjoy!
Captain Idol's Polestar Analysis Sheet: https://docs.google.com/spreadsheets/d/1Hov3w3C6qOwQFO9e8O-xYbSPveEFnUzGxT4eJ_xchNQ/edit#gid=1474243727