Home
›
The Bridge
To preemptively reinstall or not reinstall (Kindle Fire)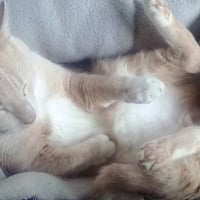 W.W. Carlisle
✭✭✭✭✭
Are there any other players out there that have to reinstall frequently to cope with crashes?
I sometimes have to do it ahead of other event types, but, since you can't complete a run if you get bounced twice, it is a must for Skirmishes. It has already bounced me four or five times in two hours this morning and I haven't played constantly for those two hours, ex. bathroom, tech support for Mom, appeased the cat, etc.
It often bounces me with maddening frequency when they are working in the background. I suspected a collection was coming about a day before we got it, because I was bounced so badly, as in bounced back out as soon as the dashboard comes up or while closing offers.
W.W. Carlisle
Played since January 20, 2019
Captain Level- 82 (March 9, 2021)
VIP 14
Crew Quarters: 429/430
Most recent/Lowest- Mirror Beverly Crusher (1/5* Lvl 40) 3/12/21
Immortalized x-393 5* x29, 4* x193, 3* x89, 2* x55, and 1* x27,
Most recent Immortal - Smuggler Kasidy Yates 4* 2/11/21- 55th of the year and 47th purple
Current non-event project- Improving my Medical skill, core and proficiency, and freeing slots by immortalizing my FF MED crew and freezing the unhelpful- only 7 to go! Edith Keeler, Vic Fontaine, Mutated Paris, Grandmother Kes, Dr. Toby Russell, Anij, and Sybok. Engineering will be next.