Home
›
Make It So!
For the love of Q, just disable the in-game censor already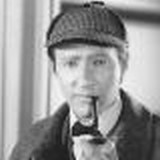 Data1001
✭✭✭✭✭
I know there's a thread specifically for collecting words and phrases that are censored and shouldn't be, but this is a thread to kill the in-game censor module entirely.
Anyone who has ever used the in-game chat for any length of time has been frustrated by the ridiculousness of the censor. It seems like every time I spend any amount of time in chat, something stupid is censored.  
A few examples from the past couple of days (of which there are quite a few more)...   
Yesterday: "George & Gracie" was censored (however, for some reason "George and Gracie" was not).
Moments ago: "Robert Duncan McNeill" had the "Robert Duncan" and then just the word "Duncan" censored.
I also recall members of my fleet haven't been able to write the name of Juliana Tainer.
The fact that there had to be a thread devoted to all the words that are unnecessarily removed should have been enough for someone in the company to realize this is just not working. Its implementation is not only the dumbest thing ever, but the fact that there is a censor in the first place is silly. Anyone who wants to throw around faux curse words or references to body parts or to alcoholic libations has figured out creative spellings and other ways to get around it. So what, I ask, is the point?  
At the very least, remove everything from the censor list except George Carlin's 7 dirty words you can't say on television.  
Right now I end up cursing more
aloud
because of that blankety-blank censor and its idiocy.


Could you please continue the petty bickering? I find it most intriguing.
~ Data, ST:TNG "Haven"