Home
›
The Bridge
Collections, Collections, What's Next? With Milestone Tracking list Updated 4-28-2021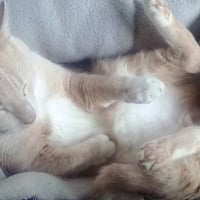 W.W. Carlisle
✭✭✭✭✭
The attention they've been getting is nice. It's a collecting game, so rewards for collecting makes a lot of sense and they utilize it well. We got our "Costumed" collection ahead of the Mega for it, like the Klingon collection. April's hasn't been announced, but, if they wanted to just update a few instead of a new one, there are some overdue for expansion.

This isn't all the collections, but these are the ones that could use a milestone or three. A few, even some of the new ones are nearing a new milestone. Divided by collection type and organized by which milestone(s) it needs. Those nearing a new milestone are alphabetical at the end of their group.
Edited 4-20-21 to account for the server update. Thanks!

Trait- Current!
Innovator- Has level 40 (59 crew)
Jury Rigger- Has level 40 (54 crew)
Veterans- Has 60 (75 crew)
Inspiring- Has 80 (88 crew)
Physician- Has 80 (The new Culber was #80!)
Costumed- Has 120 (132 crew)
Diplomat- Got expanded to m.60 last round, but it is to 78 already.
Exobiology- Stops at m.40 and is to 55 crew already.
Species/Affiliation- Current!
Borg- Has 25 (28 crew)
Cardassians- Has 25 (26? crew, could be 27)
Engineered- Has 25 (27? crew, could be 26)
Vulcans- Has 60 (66 crew)
Ferengi- Stops at 10 with 22 in the collection.
Klingon- Goes up to 80 and has 91 already. Should reach 100 this year, I would think. Please give us something good at 100!
Mirror Universe- Goes to 40 and currently stands at 52.
Romulan- Stops at 10, but has 22, like the Ferengi. Lots of room to expand both.
Theme- Current!
Delphic Expanse- Needs 9 (9 crew)
Originals- Has 19
EV Suits- Has 25 (24 crew, but some crew we still need added to the game. The rest of the Enterprise cast for example.)

Now, what are some possible new collections?

Bajorans- This is one of the species ones that lots of people want. It is probably the biggest, after Human, we are missing. "The Celestial Temple" or "The Will of the Prophets" could be good names and a wormhole avatar could be a unique reward at, say, milestone 100.

Dominion- This wouldn't be a big collection to start off, but it would be on par with some of the others. "The Great Link" would work for a name.

Duelist- There's about 80, so it would decent size. There are a handful of low rarity crew to give a start, with enough golds to take some work. "Hand to Hand" would be a good name and the Sword of Kahless would be an awesome m.100 avatar, but it would be a better one for the Klingons. A lirpa or ushaan-tor would work too.

Survivalist- This is another one that is about 80 crew in size. "Survival of the Fittest" sounds good.

Cultural Figures- "Legends In Their Own Time"! Yes, this could be very cool. Apollo and Edith Keeler would shine. (Thanks for reminding me about this one, Apollo. I'd thought about it earlier and then forgot.)

Voyage Exclusive- "The Second Star to the Right" would be a cool name for this and it is pretty high on our collective want list.

Fusion Crew- "Greater Than The Sum" as a name and it would give some lesser value crew some extra use.

Ideas?
W.W. Carlisle
Played since January 20, 2019
Captain Level- 82 (March 9, 2021)
VIP 14
Crew Quarters: 429/430
Most recent/Lowest- Mirror Beverly Crusher (1/5* Lvl 40) 3/12/21
Immortalized x-393 5* x29, 4* x193, 3* x89, 2* x55, and 1* x27,
Most recent Immortal - Smuggler Kasidy Yates 4* 2/11/21- 55th of the year and 47th purple
Current non-event project- Improving my Medical skill, core and proficiency, and freeing slots by immortalizing my FF MED crew and freezing the unhelpful- only 7 to go! Edith Keeler, Vic Fontaine, Mutated Paris, Grandmother Kes, Dr. Toby Russell, Anij, and Sybok. Engineering will be next.