Home
›
Engineering Room
Kindle crashing since update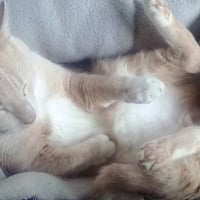 W.W. Carlisle
✭✭✭✭✭
It is crashing non-stop since the forced upgrade. I don't even have to be doing anything and it crashes. I mean this literally. I have had it open a running- dashboard, vault, quarters- and set it down to get something for Mom, give treats to the cat, or even check a list when deciding on something, it will back to my Kindle home screen when I pick it up.
I was bounced out TWICE before I could even make my pick between VADM Janeway and Craft in a behold.
I have been bounced in almost every skirmish run. One was double bounced and I will be filing a ticket over that...when I get back in!!!!
Restarting the game and the Kindle doesn't help, so I tried to reinstall. It will not let me log in with FB and the idiot keyboard won't do right to let me try the other way.
What is wrong with it now?!?!?!
W.W. Carlisle
Played since January 20, 2019
Captain Level- 82 (March 9, 2021)
VIP 14
Crew Quarters: 429/430
Most recent/Lowest- Mirror Beverly Crusher (1/5* Lvl 40) 3/12/21
Immortalized x-393 5* x29, 4* x193, 3* x89, 2* x55, and 1* x27,
Most recent Immortal - Smuggler Kasidy Yates 4* 2/11/21- 55th of the year and 47th purple
Current non-event project- Improving my Medical skill, core and proficiency, and freeing slots by immortalizing my FF MED crew and freezing the unhelpful- only 7 to go! Edith Keeler, Vic Fontaine, Mutated Paris, Grandmother Kes, Dr. Toby Russell, Anij, and Sybok. Engineering will be next.