Home
›
Ready Room
Help with clearing Too Greedily and Too Deep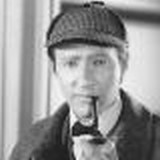 Data1001
✭✭✭✭✭
I searched the forums (new and old) and
the wiki
, but was not finding any info to help me figure out the best crew for clearing the 2nd & 3rd locked nodes (plus, obviously, the following MED node, since that's the only choice after that) on Epic of Too Greedily and Too Deep (third mission in Episode 6, Something Rotten). Every time I try to load up crew for that, it feels like I need a 4th crew member to be able to clear it through to the end. Is there a special crew member with just the right combination of traits — one who I don't have, perhaps? — who can easily crit those nodes and finally allow me to clear that mission?
Thanks in advance!


Could you please continue the petty bickering? I find it most intriguing.
~ Data, ST:TNG "Haven"