Home
›
Engineering Room
"I Should Have Been a Cowboy"?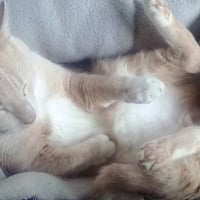 W.W. Carlisle
✭✭✭✭✭
When I try to access the Vault on my new Kindle 8, I get this and have to restart.
So, who's the Toby Keith fan?
W.W. Carlisle
Played since January 20, 2019
Captain Level- 90 (September 2021)
VIP 14
Crew Quarters: 445/445 +5
Most recent/Lowest- EDF Adira (1/5* Lvl 30) 10/8/21
Immortalized x-570+ 5* x47, 4* x360, 3* x90, 2* x56, and 1* x27
Most recent Immortal - Geskana Tucker 4* 10/7/21
Current non-event project- Improving my Medical skill, core and proficiency, and freeing slots by immortalizing my FF MED crew and freezing the unhelpful- only 4 to go! The Keeper, Apollo, Bajoran Culber, and Desert Jake Sisko. Science will be next.