Home
›
Engineering Room
Locked out of HUD on Kindle 8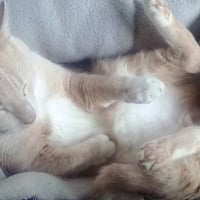 W.W. Carlisle
✭✭✭✭✭
I've been splitting tasks between my old unreliable 7 with its fully functional game and the 8 that doesn't crash, but refuses to do a long list of things.
It did this after the OE started yesterday and hasn't changed back even after being reinstalled.
It must be connected to my account correctly. I changed my avatar and it changed accordingly. My chroniton bar and supply kit counter work, but the others don't. The ISM hasn't worked the entire time I've had the 8. I bought the 8 specifically for STT and don't have much of anything installed on it besides FB Messenger, Color Note (which doesn't work correctly either), and Merge Magic.
W.W. Carlisle
Played since January 20, 2019
Captain Level- 90 (September 2021)
VIP 14
Crew Quarters: 445/445 +5
Most recent/Lowest- EDF Adira (1/5* Lvl 30) 10/8/21
Immortalized x-570+ 5* x47, 4* x360, 3* x90, 2* x56, and 1* x27
Most recent Immortal - Geskana Tucker 4* 10/7/21
Current non-event project- Improving my Medical skill, core and proficiency, and freeing slots by immortalizing my FF MED crew and freezing the unhelpful- only 4 to go! The Keeper, Apollo, Bajoran Culber, and Desert Jake Sisko. Science will be next.