Home
›
The Bridge
2022 Timelines Resolutions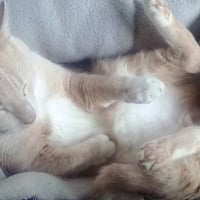 W.W. Carlisle
✭✭✭✭✭
I can post again and it's January, so here we go again. I think I benefited from having things where I could see them and, by trying to succeed in meeting them, I helped myself in other ways. I cleared spots in my quarters. I could see where my roster was weakest and could focus on certain areas. It seemed like it was a good idea, so I'm doing it again.
Two-thirds of the crew immortal.
I'm sitting at 637/1142 at this very minute. I have 5 already done this month and having been gaining about one percent a month. My pace slowed as I am running out of purples. Anything lower is done. I did manage to immortalize about fifteen during the last Skirmish and hope to do the same on the next one. I have 13 FF 4* crew I could make a dent in then.
Ten crew for each skill over 1400 base.
Dip and Com are already 1500+ here. The rest are my projects and I will get there.
Have an immortal gold of each series regular.
I got my mains, now I want to round out the main cast. In some cases it's a short list, like Reed for Enterprise. For Picard and Disco, it would be easier to list who I have done. I'm hoping to finish a Pulaski and a Paris the month.
Get another crew from Gauntlet.
I seem to have one a year drop, so I'm due again. I've really been working on my proficiencies, so maybe ill even get two this year.
January 14, 2022- LOL! I said I was due. Look what dropped from my reward boxes when it ended. I wonder if I'll get lucky again this year.
Regularly place in the Top 1500 and get my Top 250 achievement.
Crosses fingers and grind away.
Get all the Voyage combos over ten hours.
I think 22 of the thirty have made it, so if I can just get lucky with the holdouts...
Okay, who's in this year?
W.W. Carlisle
Played since January 20, 2019
Captain Level- 94 (January 14, 2022)
VIP 14
Crew Quarters: 460/460
Most recent/Lowest- Young Anya (1/5* Lvl 30) 1/8/22
Immortalized x-637 5* x69, 4* x395, 3* x90, 2* x56, and 1* x27
Most recent Immortal - Lt. JG Sam Lavelle 4* 1/11/22
Current non-event project- Improving my Medical skill, core and proficiency, and freeing slots by immortalizing my FF MED crew and freezing the unhelpful- only 3 to go! Humbled Archer, Camp Nurse Janeway, and Risa Bashir. Science will be next.