Home
›
Strange New Worlds
Miscellaneous Star Trek Links: 2017-12-04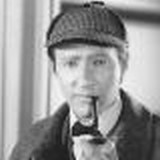 Data1001
✭✭✭✭✭
It's been awhile since the last installment of my ongoing series, so I wanted to get one more collection of Trek-related articles posted before the year came to a close. Enjoy!
We start off with a trailer for a new movie starring Dakota Fanning as an autistic young woman who has written a
Star Trek
script, with which she hopes to win a writing competition. The film also stars
Star Trek: Into Darkness'
Alice Eve as her big sister.
https://www.inverse.com/article/39023-star-trek-fans-please-stand-by-movie-trailer
ScreenRant shares some behind-the-scenes facts from
TOS
, some of which you may not have heard before:
https://screenrant.com/star-trek-the-original-series-dark-behind-the-scenes-secrets-facts/
Another entry from ScreenRant: 15 Things That Make No Sense About The Klingons:
https://screenrant.com/klingons-biggest-mistakes-plot-holes-make-no-sense-star-trek/
Adam Nimoy (Leonard's son) has stepped down as director of the
DS9
documentary,
What We Left Behind:
https://io9.gizmodo.com/the-deep-space-nine-documentary-is-delayed-as-adam-nimo-1820750164
And finally, ever wanted a Borg-inspired gaming PC? Of course you have. Check this out:
https://io9.gizmodo.com/this-is-the-desktop-pc-the-borg-would-use-probably-1820576642
Until next time, LLAP... and Happy Holidays!


Could you please continue the petty bickering? I find it most intriguing.
~ Data, ST:TNG "Haven"