Home
›
Past Anomalies
[Fixed]Did You Tamper With Other Episodes?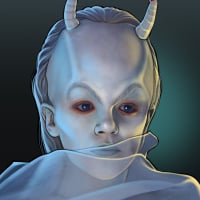 Jhamel
✭✭✭✭✭
The easy Delphic Expanse 4th mission (Normal - 4 Chrons Per Warp) that used to drop the 0* Polyalloys so nicely ... has suddenly changed into the same drops that also appear in "A Father Figure" on normal difficulty (and that drops 0* Emitter Crystals mainly).

That's something I immediately noticed when I warped my stuff today morning. Any other farmables that suddenly disappeared? Post it here, please.

The problem of such unmentioned changes is: Now farming 0* Polyalloys (somewhat reliably) costs 20 chronitons more per Warp 10 of such a mission. Granted, the space mission for 6 chrons also yields 1* Clothing Patterns (which is nice), but you could have told us in advance that you were gunna change other drops except Episode 8 new ones.
"Everything about the Jem'Hadar is lethal!" - Eris (ST-DS9 Episode 2x26 "The Jem'Hadar")