Home
›
Ready Room
Do shuttles run as part of a Faction event affect the difficulty level of that faction post-event?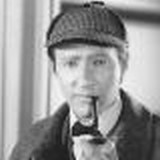 Data1001
✭✭✭✭✭
As some of you may have seen in another thread, a few weeks ago I was able to get my Section 31 shuttles down to :30 seconds by purposely failing missions for a few weeks on end.

But now I'm wondering: let's say that for next weekend's Faction event, Section 31 is one of the factions. If I run S31 shuttles during that event, would it affect the difficulty level for S31 after the event is done? At some point, S31 will show up as a faction in some event, so I am trying to figure out if it's worth just not running those shuttles at all during that event's duration, or if I can get away with going all out with S31 shuttles (as part of the event) and still have my difficulty level (and length of missions) at the same place it was prior to the event.

Have any players had experience with this? Or, Shan or Black Pebble, do you know?


Could you please continue the petty bickering? I find it most intriguing.
~ Data, ST:TNG "Haven"