Home
›
Ready Room
Behold advice thread for new forum members who can't create a thread yet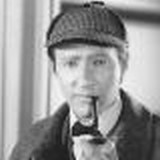 Data1001
✭✭✭✭✭
After seeing someone post a question in a thread that had nothing to do with Behold advice, I thought I'd make this, so folks like that have somewhere to go.
This is for anyone who cannot create a new thread here, for whatever reason. Please post your questions in this thread, and hopefully some kind soul will get back to you.
(And this should go without saying, but I'll say it anyway: to anyone who replies with advice to those who are seeking it, please be sure to either quote that person's post, or mention them by name, so it's clear who is being replied to.)


Could you please continue the petty bickering? I find it most intriguing.
~ Data, ST:TNG "Haven"