Home
›
The Bridge
Newly added crew drops: Voyages post nerf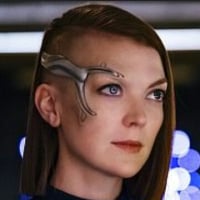 [10F] Belle'Anna
✭✭✭✭✭
Hi all,

A follow-up to previous posts regarding cred drops in voyages. With the new server update, I was wondering if anyone had any evidence (screenshots please) of new portal crew also being added to Voyages. Here's the list:

Captain Klaa
Cyrus Redblock
Doc Crusher
Duchamps
Martia
North Star Archer
Sheriff Worf
Admiral Picard
Advocate Kolos
Alidar Jarok
Ambassador K'Ehleyr
Anastasia Komananov
Assimilated Tuvok
Ba'ku Worf
Captain T'Pol
Combat Medic Paris
Dahar Master Kor
Dr. Hippocrates Noah
Icheb
Klingon Neelix
Klingon Torres
Kurros
Laas
Maquis Ro Laren
Marla McGivers
Princess Jadzia
Riley Frazier
Robin Hood
Stranded Odo
Sybok
Vedek Bareil Antos

Many thanks!

EDIT:
Augment Riker has been seen to drop both pre and post nerf. The expected drop rate should be about 20% for newly added crew to 80% for existing crew.

Thanks again for everyone contributing to the thread!