Home
›
Strange New Worlds
A tale of the Tardigrade and the Horta
Xoiiku
✭✭✭✭
One of my favorite TOS episodes was
Devil in the Dark
. In that episode there was a very misunderstood species called the
Horta
. This is the Horta chillin: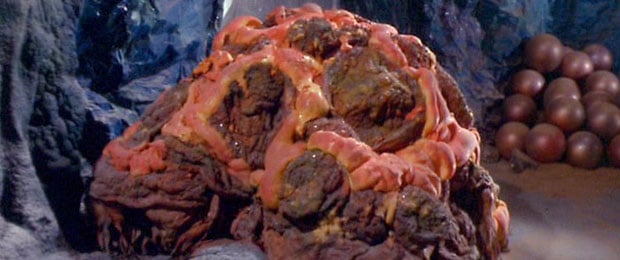 It was Spock, who looked beyond fear and conflict and sought to attempt to communicate:
The last DIS episode featured a very misunderstood species, and one who is named Ripper. There is this awesome and interesting lifeform known as a
Tardigrade
, and Ripper looks to be a relative of the Tardigrade. This is Ripper chillin:
This is a scan of Ripper, and someone who is trying to understand that lifeform beyond fear or orders to weaponize them and instead attempts to communicate:
Both
the Horta and Ripper are on my Most Wanted list
. I see Star Trek, I see a sort of homage being paid to TOS and the Horta. Also I like Tardigrades, so I might be slightly biased there.
I think maybe people could consider the possibility that it might be worthwhile to drink a little less haterade, be a little less quick to judge, condemn and leap to conclusions and certainties. In case anyone is curious relative to another discussion going on elsewhere, I can
identify
with Ripper. I can identify with just wanting to chill out peacefully in the nature, yet being misunderstood, maligned and trapped in other peoples conflicts and priorities.
I also think, like the episode with the Horta, how these episodes might be at least somewhat about not simply using things to further your own agenda but trying to listen to and
understand them for what they are
.
We are all downstream from each other and ourselves, therefore choose to be relaxed and groovy.
Consider participating in civil discourse, understanding the Tardigrade, and wandering with the Subspace Eddies.