Home
›
Make It So!
New Daily: Gauntlet Battles / New Honor Goals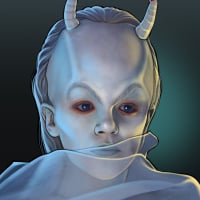 Jhamel
✭✭✭✭✭
Please introduce a new daily quest that involves gauntlet battles.
1 Battle Completed = 10 Merits
5 Battles Completed = 25'000 Credits
10 Battles Completed = 25 Merits
That would take the daily merits from 215 to 250 ... in my opinion purrfect ameownt, because the shop items of green quality cost exactly 250 merits. Also, a little more credits purr day wouldn't hurt a lot.
It would also take up the daily quests to 12 and then the new 200 Honor goal would be to complete 10 out of those 12 daily quests. If you complete
all 12 daily quests
however, you would get an extra 100 to 200 Honor (your call).
"Everything about the Jem'Hadar is lethal!" - Eris (ST-DS9 Episode 2x26 "The Jem'Hadar")